Premium Orthodontic Care
Speak with An Orthodontist, Without Leaving Your Home! Talk to Dr. Mai Anywhere You Are By Phone or Video. Schedule your Virtual Online Exam with Dr. Mai Today or Call us at 702-656-7846 to Schedule a Free Exam Today.
Highly Qualified Las Vegas Orthodontist
Dr. Kim T. Mai is a speaker, teacher, author and orthodontic specialist. Since 2005, hundreds of dentists have traveled to Las Vegas to learn from Dr. Mai's vision to change lives, advance the profession of orthodontics and support his community. After starting Mai Orthodontics in 2008, he wrote a book to help parents find qualified orthodontic providers, has taught orthodontics at UNLV School of Dentistry over 10 years and currently a clinical professor at Roseman University Orthodontic while operating a multi-clinic orthodontic practice in Las Vegas, Nevada. His practices have personally transformed the smiles of over 12,000 patients right here in Las Vegas.
Dr. Mai believes that exceptional orthodontic care has the ability to change lives, and as an orthodontist, he looks forward to giving his patients the life-changing orthodontic experience that they deserve. Dr. Mai loves making his patients look and feel their very best. Year after year, the Consumers' Research Council of America has honored, Dr. Mai as one of "America's Top Dentists." In addition, Dr. Mai has been awarded "Top Dentist" in Las Vegas by the International Association of Dentists. Dr. Kim T. Mai is an expert in orthodontics and invisalign, just read some of his accomplishments.
Education and Qualifications
Over 10 years of University teaching, helped train hundreds of orthodontist nationwide

Clinical Faculty in Orthodontics, University of Nevada, Las Vegas

University Lecturer in Nevada and California, on the topics of invisalign, orthodontics, occlusion, and dental anatomy.

Invisalign Preferred Provider

American Dental Association Member

Southern Nevada Dental Society Member

Nevada State Society of Orthodontist Member

College of Diplomates American Board of Orthodontics, CDABO

Vanguard Member - American Association of Orthodontists Foundation

Pacific Coast Society of Orthodontists - PCSO Member

Edward H. Angle Society of Orthodontists, Member

Diplomate, American Board of Orthodontics

Board Certified, American Board of Orthodontics

Psychobiology Degree – University of California, Los Angeles

Doctorate of Dental Surgery – University of Southern California

Orthodontics Certificate – University of Nevada, Las Vegas
Dr. Mai is a specialist in orthodontics and participates in numerous continuing education courses and takes advantage of training opportunities from the best orthodontists in the country. In fact, Dr. Mai routinely completes at least double the state requirements for continuing education each year. His goal is to learn the most modern, efficient, and comfortable treatment modalities available to benefit his patients.
Dr. Mai UNLV Teacher and Instructor as Faculty Clinical Professor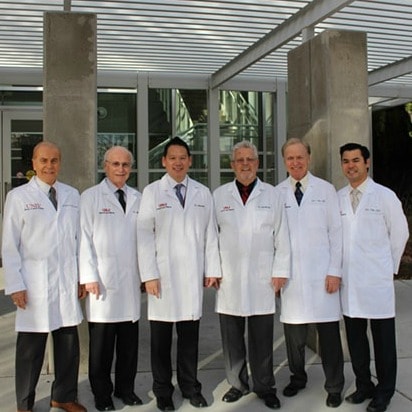 Dr. Mai has 10 years teaching experience as an Assistant Clinical Professor in the Department of Orthodontics & Dentofacial Orthopedics at the University of Nevada, Las Vegas, School of Dental Medicine. Above, Dr. Mai is standing far right.
Dr. Mai is Board Certified and Diplomate, American Board of Orthodontics. Only 1 in 3 Orthodontists is board certified. Choose wisely.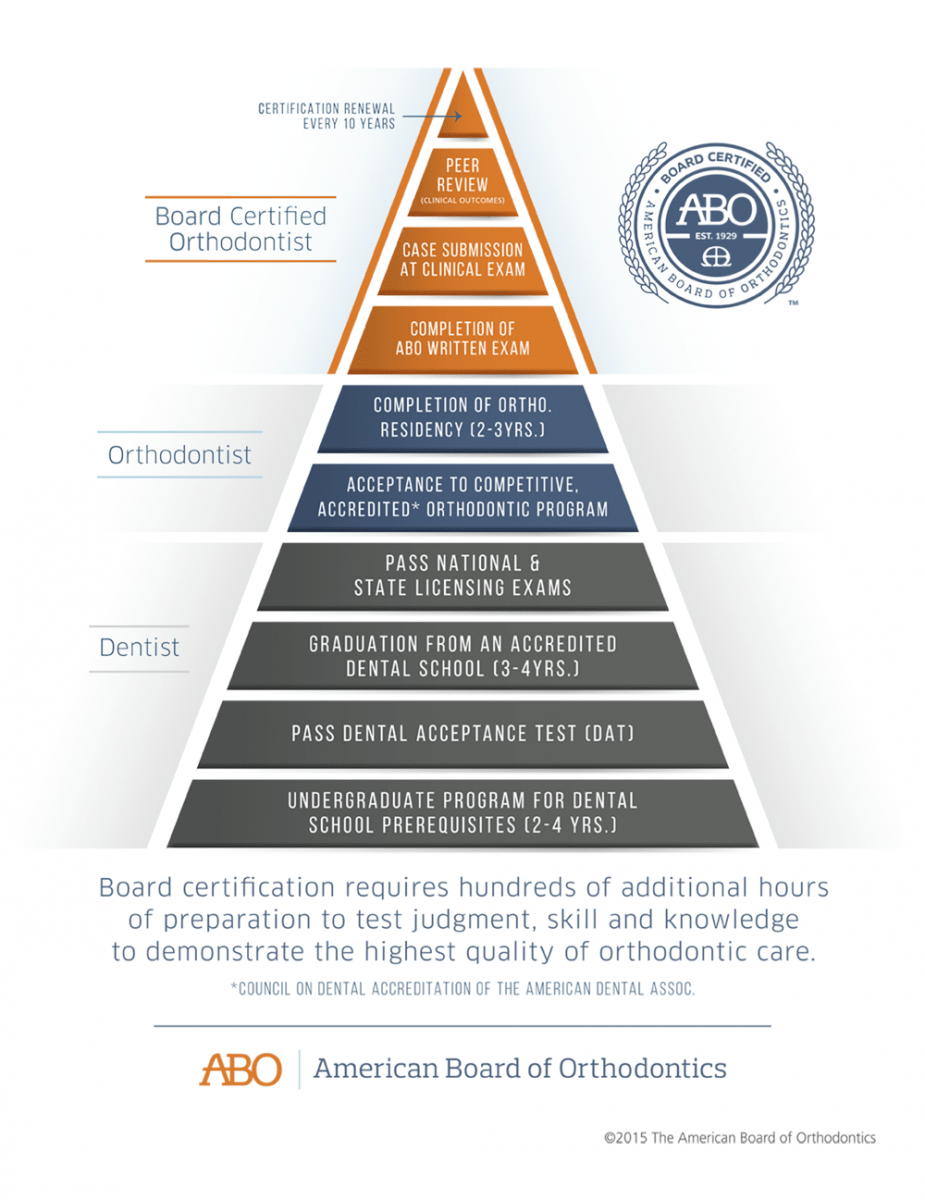 THE HIGHEST COMMITMENT TO EXCELLENCE
Why would an orthodontist choose to complete this voluntary certification process?
Successful completion of the examination process demonstrates the orthodontist's highest commitment to excellence in orthodontics – to both the orthodontic profession and the general public. It represents a commitment by a licensed specialist that he/she has the necessary knowledge base and skills to treat patients to the highest of standards. It exemplifies a practitioner's commitment to continue to keep abreast of the latest advances in patient care and to continue to deliver these latest advances to patients. Many orthodontists see it as a demonstration of their dedication to the specialty and the highest level of personal achievement.
AMERICAN BOARD OF ORTHODONTICS DOCTOR CERTIFICATION
The American Board of Orthodontics (ABO) was founded in 1929. It is the oldest and most prestigious specialty board in dentistry. The ABO's aim is to elevate the standards of the practice of orthodontia, to familiarize the public with its aim and ideals, and to protect the public against irresponsible and unqualified practitioners.
The Board upholds four main objectives supported by its mission:
To evaluate the knowledge and clinical skills of graduates of accredited orthodontic programs by conducting exams and conferring time-limited certificates
To re-evaluate clinical knowledge and skills through administration of recertification exams throughout a Diplomate's career
To support the development of quality graduate, postgraduate, and continuing education programs in orthodontics
To promote and encourage certification expertise throughout the world
BECOMING BOARD CERTIFIED
To become board certified, an orthodontist has to pass a rigorous set of written and clinical examinations, as well as a comprehensive review of their credentials. The initial process of becoming board certified can take anywhere from five to ten years. Once certified, the orthodontist must become recertified every ten years to maintain board certified status. Some orthodontists use misleading terms such as "board eligible" and "board qualified." According to the American Board of Orthodontics, the terms "board eligible" and "board qualified" have no official meaning and therefore these terms may not be used as designators of American Board of Orthodontics status.
WHAT DOES IT MEAN TO BE BOARD CERTIFIED?
A board certified orthodontist, also known as a Diplomate of the American Board of Orthodontics, has been voluntarily examined by his/her peers according to knowledge and clinical skills. Becoming board certified signifies the orthodontist's pursuit of continued proficiency and excellence in orthodontics.
Dr. Mai is member of the most prestigious and elite honor society in orthodontics: THE EDWARD H. ANGLE SOCIETY OF ORTHODONTISTs (EHASO)
Dr. Kim Mai has the distinction of being a member of the prestigious Angle Honor Society. Currently, The Angle Society has selected 660 members worldwide. Less than five percent of American orthodontists are members and Dr. Mai is proud to be among the best orthodontists in the world. The Edward H. Angle Society of Orthodontists (EHASO) started from a group of distinguished orthodontists whose goal is the advancement of the art and science of orthodontics and to promote excellence in orthodontics. Membership to this elite group of orthodontists is by invitation only, in fact, Dr. Kim Mai is the only orthodontist in Las Vegas, Nevada with this honor. Only after proof of academic and clinical excellence and university teaching affiliation, will an orthodontist be considered for membership.
Dr. Mai Outside the Office
Dr. Mai is originally from Orange County, CA, and currently resides in Las Vegas, NV, with his wonderful wife Sandra and darling daughter Ella. In his free time, Dr. Mai can be found cooking, watching movies, playing golf and enjoying comedies on TV.
Contact Us
Call our office at 702-656-7846 to schedule your free orthodontic exam today.